Blog > Cloud Accounting 101: What are the Advantages of Using the Online Cloud
Cloud Accounting 101: What are the Advantages of Using the Online Cloud
Business accounting has changed immeasurably from the days of handwritten ledgers and abacuses. Accounting software has streamlined procedures and saved companies countless hours. Now, with the dawn of cloud technologies, businesses can take advantage of further innovations.
The Cloud
Many businesses benefit from implementing cloud-based solutions to tackle a variety of challenges. From data storage to cloud-based business communications, there are many applications. But what exactly is the cloud?
The term "the cloud" is used to describe a network of servers and data centers that people can access online. Each of these servers is known as "instances." There are many providers, but the most popular are Amazon and Google cloud instance types.

There are many benefits to businesses using this approach. It eliminates the need for companies to establish and maintain their data centers. Also, it offers flexibility to companies that need to be nimble in competitive markets.
Let's explore the meaning of cloud-based accounting and how it can provide a safe and secure way for your business to transact online. We will discover how this technology can make bookkeeping processes more efficient and less costly.
Evolution of Cloud Accounting
Luca Pacioli, considered the father of accounting, wrote about the double-entry system in the 15th century. Thanks to technological advances, what is now possible would be beyond his comprehension.
Things moved on from Pacioli's time with the advent of information technology. Software solutions offered a more efficient way of accounting. Further innovations came with the internet and the development of cloud-based software.
Pre-cloud accounting software
Before the development of cloud computing, accounting software ran on desktop computers. Businesses would purchase expensive software packages that required constant updates. Despite being a tremendous advancement from earlier methods, it was not without its drawbacks.
Access to data would be limited to the office and stored onsite which limited how businesses used the accounting data. This required an individual to have access to the server and the correct software installed. The server would also need to be on-site which posed more of a risk.
Backing up sensitive information costed a lot of time and money. If not stored correctly, data was vulnerable to damage. Fire in your server room? Potentially thousands of hours worth of accounting work, up in smoke — not to mention the cybersecurity implications since accounting data was and still is a common target of cybercriminals.
Just as tools like daily pay apps or banking apps have made the process of receiving and managing your money easier, your accounting has been made much easier thanks to accounting tools that operate on the cloud.
Cloud-based software
With the risks mentioned in the previous section in mind, it's good to know that cloud-based technology has provided a silver lining. Cloud accounting allows your business to manage its books over the internet which enables your accounting team to access its ledgers using various devices and from anywhere they wish.
Companies make use of cloud accounting through a subscription. This subscription is provided as a Software-as-a-Service (SaaS) product which means it's a pay-as-you-go model. With the market expected to reach a value of $4.85 billion by the close of 2027, cloud accounting software shows no signs of slowing.

Advantages of Cloud Accounting
We've briefly touched on some of the advantages associated with cloud-based accounting. Now, let's look in more detail at what cloud accounting can contribute to your business.
Routine software updates
One of the drawbacks to using on-site accounting software is the requirement to manually update software to address new security threats and functionality-hampering bugs. With a SaaS product like cloud accounting, the service provider takes over this task by running routine software updates which can alleviate this stress and give you more confidence that your data is secure. It's also more cost-efficient than using your IT team to complete updates.
Cloud accounting is becoming the standard across industries, making traditional accounting software more and more obsolete. This outdated and unsupported software presents a risk to businesses, as it opens the door to more security flaws that can be exploited by hackers. Therefore, cloud accounting software that offers automated updates will provide businesses with more peace of mind.
Mobile accessibility
With cloud accounting, your business will have free access to its account from anywhere. All that's needed is access to the internet and your login credentials. Many SaaS accounting providers also offer a mobile app, so a tablet or smartphone can be used. Thus, cloud accounting passes the mobile usability test.
Security
Cloud accounting providers have tight security. There aren't many businesses that could match these security protocols. The cloud accounting software will automatically backup data at multiple instances across the world. In case an unprecedented event or disaster occurs at a data center, your data is copied and stored at other locations.
Cloud accounting enhances your overall security, making data less vulnerable to theft and providing improved fraud protection.
Lower costs
Without the need for building and maintaining a data center or expensive device hardware, cloud accounting proves to be very cost-effective. It's becoming increasingly common for employees to use their own devices for work and cloud technologies are essential in making that viable. Businesses that operate a cloud-first strategy also save on IT expenditure.
Automation
Cloud accounting services allow businesses to automate many tasks which eliminates the need for the manual undertaking of a lot of data entry.
Some cloud accounting services support automatic payments to suppliers and the sending of invoices. They also automate account reconciliations, lockbox banking data, and match banking data and invoices to ledgers to help merchants close their books more efficiently.
Real-time information
Cloud accounting gives users access to information as soon as it's uploaded which enables them to review reporting figures in real-time.
Cloud accounting also offers live bank feeds to pull data into your accounts. This provides a more accurate view of your business' bank balance.
Getting up-to-the-minute data at your fingertips is a boon for business planning and decision making.
Encourages collaborative working
When companies embrace cloud collaboration solutions, authorized users across multiple teams have the ability to access their accounts at any time which streamlines collaborative working. If, for example, an executive needs data for a proposal they wish to pitch, they can pull the information they need at will.
Some companies will have teams located in different parts of the world. With cloud accounting, those teams can share data across departments in a secure fashion. This visibility gives businesses the freedom to use data creatively and allows for out-of-the-box thinking and cross-department teamwork.
Online payments
Cloud accounting allows for online payments to appear on your books automatically by permitting your chosen payment platform to connect to the accounts through the cloud. Online payments enable you to automatically keep track of credit card fees to discover how they're affecting your bottom line and they reduce the workload for your accountants.
Open APIs
An API is an application programming interface which is a programming term that describes how different software can work together. Cloud accounting allows for open APIs to work with the accounts system. Using these tools in concert with your cloud accounts can create further efficiencies across various departments.
Let's look at inventory management for example. SkuVault is an eCommerce warehouse management software. There are alternatives if SkuVault pricing does not work with your budget. With open APIs, if stock is low on a particular item, inventory management software can link to the accounts to see if the budget allows for further orders.
Quick implementation
Cloud accounting providers make the software implementation process efficient, eliminating the need for extra training of IT personnel. Additionally, merchants don't need to spend time sourcing servers or other hardware systems.
Summary of benefits
Automatic software updates
Accessible from anywhere at any time
Highly secure
No upfront expenditure
Automation of many tasks
Real-time information
Encourages collaborative working
Online payments automatically accounted for
Open APIs allow third-party integration
Quick to implement
Is Cloud Accounting Right for Your Business?
Businesses that want up-to-the-minute financial data should be using cloud accounting because it allows you to see a snapshot of your company's financial standing at any given moment and provides insight into current performance. Cloud solutions also securely store historical data. Thus, it assists in both short-term and long-term planning.
When tax season is upon us, cloud accounting tools really shine. Since they record transactions throughout the year, this information can easily be transferred into the relevant tax documentation for submission to your local tax authority.
Companies that operate with disparate teams need to utilize many cloud technologies, and ccounting is no different. When teams need to access financial data from anywhere in the world, cloud accounting provides that access. It does so securely and efficiently. The increase of remote work across many industries has made this essential.
Cloud accounting also offers automatic collection and storage of financial data which allows businesses to monitor their performance at a granular level and makes the process easy and far less time-consuming. It also streamlines the process of measuring your key performance indicators (KPIs).
Overall, cloud technologies are becoming the standard and merchants can't afford to be left behind while their competitors benefit from this software. Whether using cloud accounting or a cloud based contact center, this technology touches every aspect of your business.
Accounting for the Future
As technology firms continue to innovate, cloud computing for business will see further advances in the coming years. It's vital for companies to be future-ready and prepared to pivot as technology evolves. Let's see what is in store for this exciting sector…
Blockchain
Blockchain is a method of recording data that makes it difficult to alter or hack. Simply put, a blockchain is a digital ledger of transactions that's copied and decentralized. It's decentralized by being distributed across a network of systems. Blockchain is best known for being the technology behind cryptocurrencies like Bitcoin.
This technology has major implications for accounting. In terms of security, it's near impossible to hack. The fact that it's copied and decentralized means data is recoverable under almost any circumstances.
Artificial Intelligence
Artificial Intelligence is on the cusp of revolutionizing many industries. Machine learning, an offshoot of AI, is already having an impact. Through ever-improving algorithms, it's able to trawl through large amounts of data, look for patterns, and highlight instances that break with the patterns. This information could prove valuable if accountants are looking to identify problem areas.
If used in tandem with blockchain, AI presents the opportunity for businesses to flag problem transactions automatically, and make all transactions fully secure and auditable. Eventually, it could lead to full automation of many accounting tasks.
Costs of Cloud Computing
By choosing a cloud solution for your accounting needs, you offload many costs to the provider. We've covered how maintenance and updates are handled by the provider. Also, we've discussed that cloud accounting eliminates the need for expensive software and hardware.
Many providers offer various packages to meet different business models and sizes. This is why it's important for merchants to conduct thorough research to find a provider and package that best meets their needs.
Most SaaS cloud accounting providers charge an annual license fee. This fee is determined by the features you require which allows for more flexibility in choosing the model and pricing structure that's right for your business.
Cloud Accounting Is Smart Accounting
It's time to get on board with cloud technologies — they make everything smarter, faster, and more cost-effective. Businesses use the cloud to power everything from an omnichannel cloud contact center to warehouse inventory management.
Many merchants already use cloud software to meet their accounting needs. Therefore, it's wise for businesses that can't afford to fall behind to integrate cloud accounting into their operations.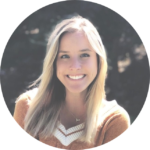 Jessica Day – Senior Director, Marketing Strategy, Dialpad
Jessica Day is the Senior Director for Marketing Strategy at Dialpad VoIP phone system, a modern business communications platform that takes every kind of conversation to the next level—turning conversations into opportunities. Jessica is an expert in collaborating with multifunctional teams to execute and optimize marketing efforts, for both company and client campaigns. Jessica has also written for Supanet and Neal Schaffer. Here is her LinkedIn.