Blog > How to Start Selling Online: Choosing and Implementing a Shopping Cart Integration for Payments
How to Start Selling Online: Choosing and Implementing a Shopping Cart Integration for Payments
Businesses are quickly shifting to online selling channels. Learn why in the video below:
What is a shopping cart integration for payments?
If you want to start selling online, you need three things: a website, a shopping cart, and a shopping cart integration for payments.
Almost everyone is familiar with online shopping. As consumers, the process is straightforward and easy to understand. But if you want to start selling online, you may feel overwhelmed. Where should you start?
The first step in setting up your eCommerce business is to create a website. There are many different ways to accomplish this goal. Some business owners use templated services like WordPress, Wix, or Squarespace, while others choose to build the website themselves.
After creating a website, you'll need to choose a shopping cart. An eCommerce shopping cart is software that allows customers to shop for your products or services online. The main function of a shopping cart is to allow merchants to upload inventory and manage products, including product descriptions, specs, and information.
The final step in setting up your eCommerce business is to choose a shopping cart integration for payments. A shopping cart integration is an enhancement that is added on to your shopping cart platform to add new features or perform a specific function.
There are many different types of shopping cart integrations that help with everything from inventory to marketing to shipping. In this article, we'll focus on payment integrations for shopping carts. Payment integrations are the software that facilitate credit card transactions behind the scenes and allow you to process payments online.

How do shopping cart integrations for payments work?
To recap, to sell online, you need three basic things:
A website
A shopping cart
A payment integration for your shopping cart
Shopping cart integrations use technology called APIs to communicate with the shopping cart platform, the website, and any other relevant software or programs. The APIs allow the website, the shopping cart, and the shopping cart integration to seamlessly communicate and pass necessary information back and forth.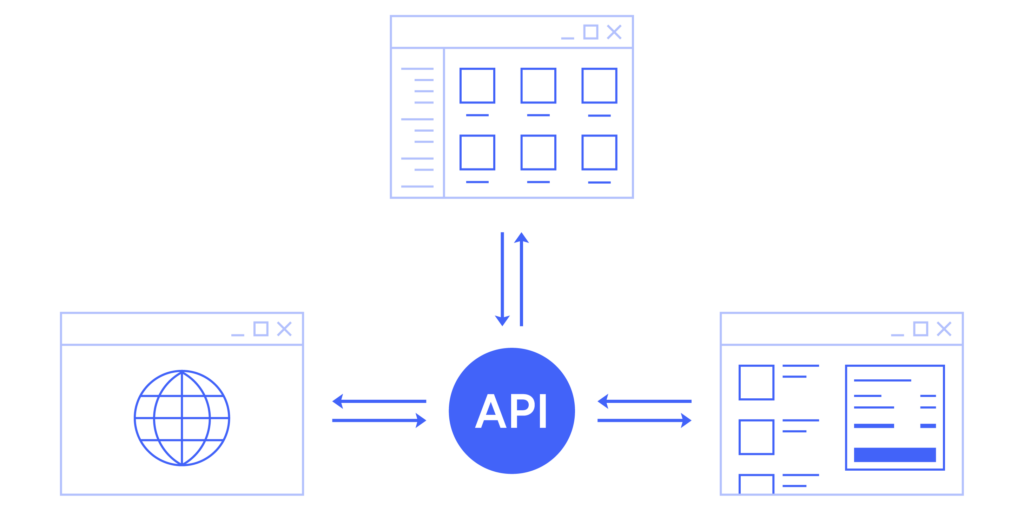 The website is the base of the whole operation. You need a website in order to host a shopping cart. The shopping cart then allows you to upload products and services so your customers can browse and shop for what they want to buy. But once your customers fill their online shopping carts and are ready to check out, you need one more thing: the payment integration for the shopping cart. The payment integration is the final piece of the puzzle that allows you to process credit card payments online. Without a payment integration, you'll be unable to run transactions or accept payments.
The website and the shopping cart are both visible to the customer. The customer navigates to the website and then views products and services on the shopping cart platform. The payment integration, however, is not visible. It runs behind the scenes of the shopping cart checkout page and powers the credit card processing.
When choosing a payment integration, make sure it works with your current shopping cart platform. Not every payment integration connects with every shopping cart platform. Do your research to ensure that the payment integration you pick seamlessly integrates with your existing shopping cart platform. Otherwise, you might run into issues during installation.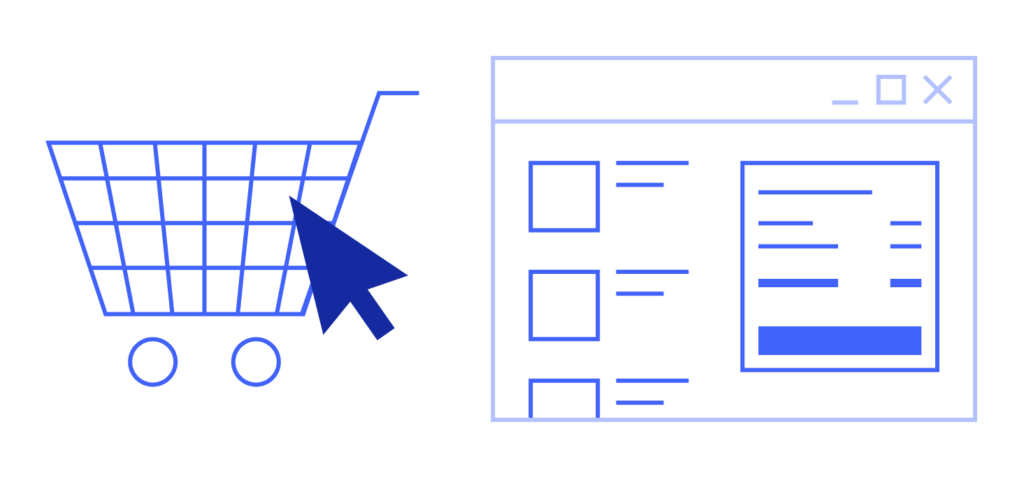 How to install a shopping cart integration
If you're tech-savvy, you can install the payment integration yourself using the necessary APIs. If you'd rather not handle the installation, the payment integration provider will do it for you. Installation is typically quick, since all of the individual pieces (the website, the shopping cart, and the integration) are already built—they just need to be connected using APIs.
How to choose a shopping cart integration for payments: 5 things to look for
Not all payment integrations are created equal. Look for these 5 features when choosing a shopping cart integration for payments: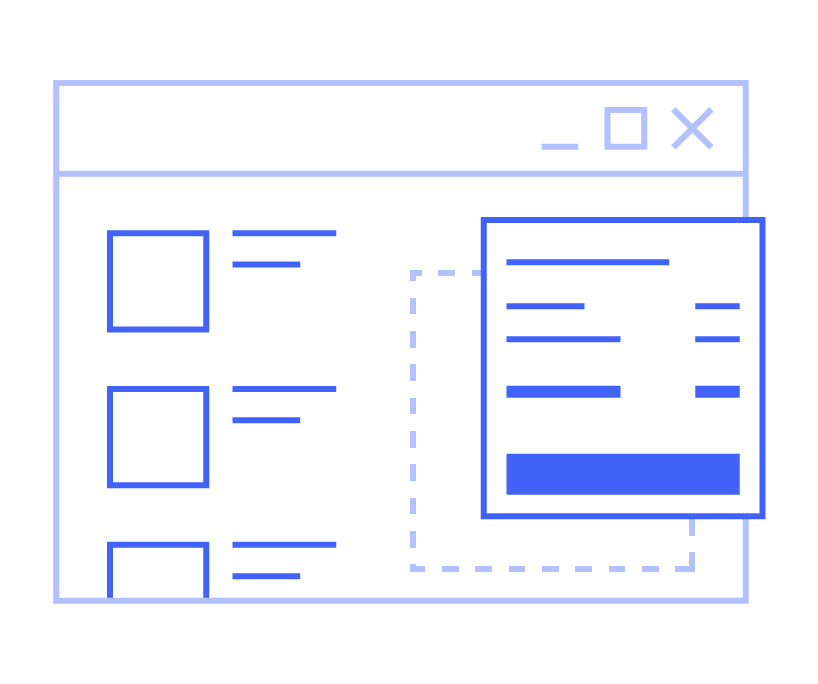 1. Seamless integration
The best payment integrations blend into the background. They work smoothly behind the scenes to provide a polished, easy-to-use checkout experience for your customers. Cart abandonment is already a headache for eCommerce merchants, so choose a payment integration that seamlessly works with your shopping cart to offer your customers a positive and professional checkout experience.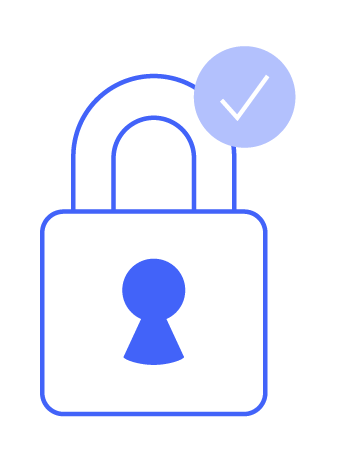 2. Strong security
Payment security is vital for eCommerce businesses. Keeping customers' sensitive data safe is not only the law—it's good business. Building relationships based on trust will lead to customer loyalty and repeat sales.
Your payment integration is a crucial piece of your business's security infrastructure. Look for an integration that's PCI compliant and uses tokenization and encryption to protect sensitive data. The integration should store all data off-site, so your business isn't responsible for storing any information.
Some payment integrations offer fraud prevention modules, which allow you to build a custom stack of fraud prevention settings. These modules alert you to suspicious activity and stop fraud before it happens—almost like a front line of defenders.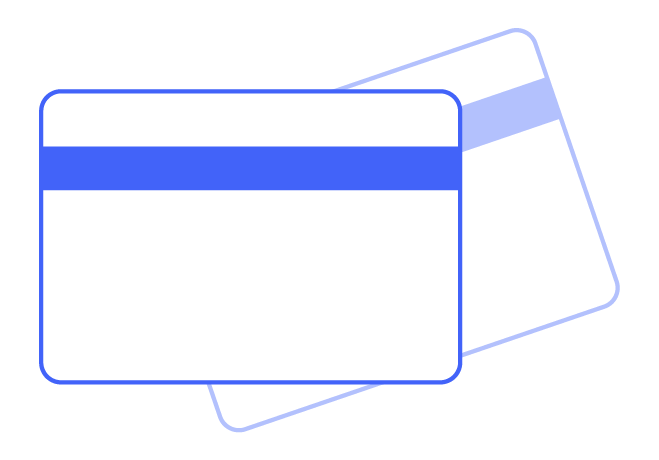 3. All major card types accepted
If you're putting in the effort to sell online, then you don't want to turn any customers away at the checkout page. Imagine this scenario: your customer is ready to purchase, but they can't go through with the transaction because they don't have the right credit card type. You can prevent this situation and protect your sales by choosing an integration that processes all major credit card types.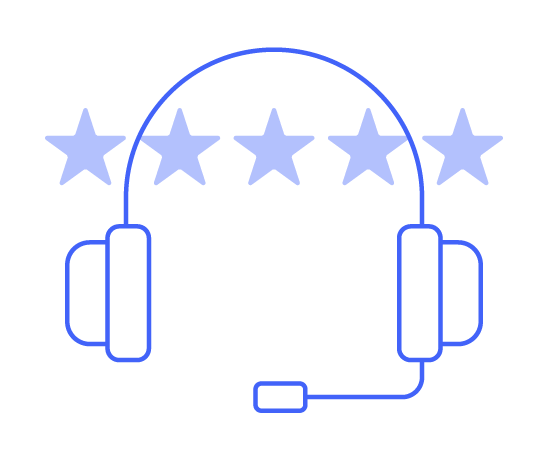 4. Stellar support
If you want to sell online, then you need stellar support. If your website, shopping cart, or payment integration go down, then so do your sales. Look for a shopping cart payment integration that offers 24/7 support. The team should be in-house and available to address any crisis, question, or emergency. If possible, choose a solution that provides chargeback management services. With this service, the support team will monitor your transactions, inform you when a customer files a chargeback, and guide you through the chargeback dispute process. Chargebacks are extremely common in the eCommerce industry, so having a team on your side will go a long way toward protecting your sales and securing your profits.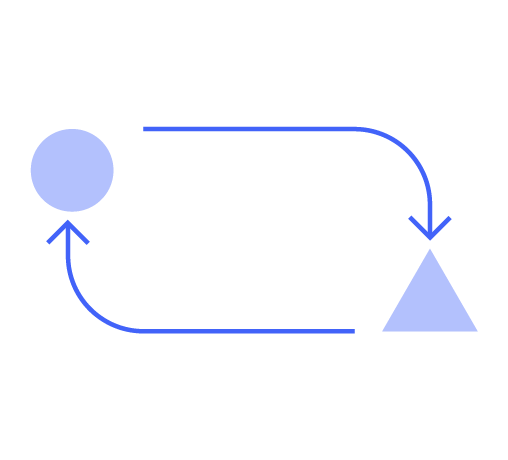 5. Connect with ERP
In addition to connecting with your website and shopping cart, some payment integrations also connect with your ERP or accounting software. For example, if your shopping cart is Magento, your payment integration is EBizCharge, and your accounting software is QuickBooks, then EBizCharge will facilitate automatic data transfer between Magento and QuickBooks. This means that any payments that occur through your shopping cart will automatically be recorded and reconciled in QuickBooks, saving your team time and hassle.
3 benefits of shopping cart integrations for payments
Once you choose your payment integration, you can start enjoying these 3 benefits: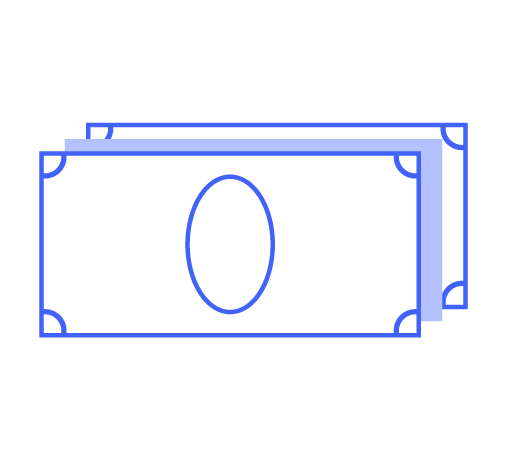 1. Lower costs
In addition to providing security, payment integrations can lower your business's credit card processing costs. That's especially important when processing online payments, which tend to cost more than in-person payments.
In the credit card processing world, higher risk translates into higher cost. That's because the relevant bank has to cover the cost of fraudulent credit card transactions. So the riskier a transaction is, the more it costs to process. Online payments are considered fairly risky because it's more difficult to prove the cardholder's identity. That means merchants who sell online end up paying higher costs than in-person operations.
Your payment integration can mitigate these higher costs by automatically capturing additional details (like the cardholder's address and the card's CVV code) and sending these details to the relevant bank. This additional info helps verify the cardholder's identity and reduces the perceived risk of fraud, and therefore lowers the overall cost to process the card. All of these savings add up over time, resulting in much lower credit card processing costs for your online store.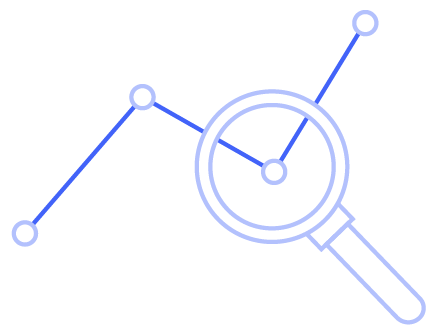 2. Custom reporting and data analytics
Your payment integration should give you access to reporting tools for your payments. You can use these tools to build custom reports on what matters most to your business. With unlimited transaction history, you can drill down into details or take a big-picture view to spot trends, gain insights, and make informed decisions. Your daily sales will be broken down so you can see everything at a glance. This access to data will help you move forward with data-driven strategy.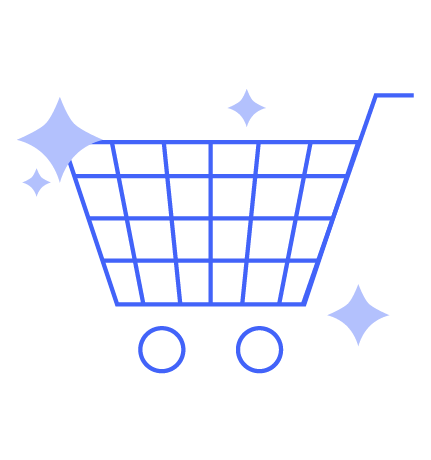 3. Seamless checkout experience and lower cart abandonment
It's common sense: customers are more likely to buy from a website that's trustworthy and easy to use. If you provide your customers with a seamless, convenient checkout experience, they'll be more likely to pay, and you'll experience lower cart abandonment. Using a shopping cart integration for payments means your customers have a smooth payment experience from start to finish.
Start selling online with a shopping cart integration for payments
If you want to start selling online, you need to invest in quality tools that meet your needs and support your business. In addition to simply facilitating online payments, eCommerce payment integrations offer a wealth of benefits for online merchants. The shopping cart integration you choose will play an integral role in the success and growth of your business.