Blog > The Ultimate eCheck FAQ: 20 Common Questions Answered
The Ultimate eCheck FAQ: 20 Common Questions Answered
Is your business looking for an easy way to collect payments?
Our eCheck processing makes it easy for your customers to pay without using a credit card. Easily set up recurring billing cycles or collect one-time payments. Request pricing to see if we would be a good fit in your business!
In a digital age where convenience is key, online transactions have become all the rage for businesses that want to improve and accelerate their payment process. Since many businesses have changed the way they buy and sell goods over the past few years, the demand for paper payments continues to decline.
Thanks to this shift, one of the most popular online payment methods now involves the use of electronic checks, also known as eChecks. So, what are eChecks? How do consumers pay with them? Are they safe to use? Which businesses should incorporate them?
With any new technology, there will always be questions. To help businesses and consumers better understand eChecks, this article will provide in-depth answers to the most frequently asked questions.
Here are 20 commonly asked questions (and answers) about eChecks:
What are eChecks?
How does processing an eCheck work?
What are eCheck processing fees?
How do eCheck and credit card processing costs compare?
What payments can be made with eChecks?
How do eChecks, EFT, and ACH payments differ?
How do paper checks and eChecks differ?
How long does the eCheck clearing process take?
Are eChecks secure and safe to use?
How do I send an eCheck?
When do eChecks process?
What happens if my eCheck is rejected?
How do I cancel an eCheck?
What are the benefits of using eCheck payments?
What are the drawbacks of using eCheck payments?
Can customers submit chargebacks on eChecks?
Can eChecks increase revenue for merchants?
How does my business set up an eCheck merchant account?
Which businesses should accept eCheck payments?
Which businesses should not accept eCheck payments?
---
Now, let's break down each question and answer to provide you with the most comprehensive knowledge of eChecks…
What are eChecks?
Simply put, an eCheck is a digital version of a paper check that's used to make a payment online or using an Automated Clearing House (ACH) network.
With an eCheck, funds are electronically withdrawn from the associated checking account and deposited into the receiving party's bank account.
How does processing an eCheck work?
The purpose of eChecks is to provide a convenient way to accept payments. Therefore, this entire electronic process is streamlined into four simple steps:
Request transaction authorization. The customer making the payment must authorize the amount requested by the recipient to be withdrawn from his or her account. Payments can be approved through a signed order form, recorded voice approval, or online payment form.
Set up the payment. Once the customer authorizes the payment, the merchant will initiate the payment process by inputting the associated financial data (checking account, routing number, etc.) into the online payment gateway (processing software).
Finalize the transaction. After the financial information is received and verified by the payment gateway (processor), the merchant "saves" and "submits" the payment to their bank. The payment is then sent to the ACH network to begin the eCheck transaction process.
Confirmation of payment. Lastly, the eCheck transaction amount is withdrawn from the customer's checking account, deposited into the business's bank account, and a payment confirmation receipt is sent to the customer.
Gone are the days of planning a trip to the bank. With these four simple steps, eChecks provide a more efficient way to make payments. This, along with many other perks, has contributed to eChecks' growth in popularity. One of the largest benefits is the processing costs they offer.
What are eCheck processing fees?
When processing any online or in-person transaction, there will always be certain fees involved, and eChecks are no different. These fees are important because they can dictate which payment methods merchants accept and the payment system they use.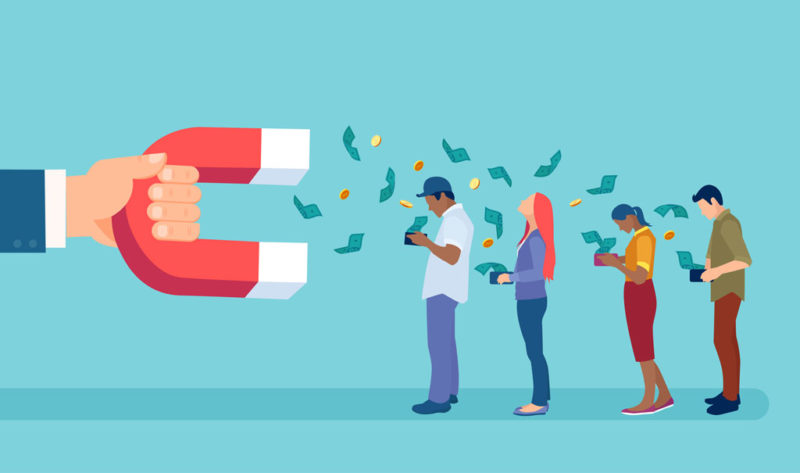 While eCheck processing rates depend on the business, provider, and other variables, they're generally lower in cost in comparison to other payments. eCheck transactions typically include fixed or flat rates that fluctuate between zero to one percent of the total amount. An average eCheck fee can range anywhere from $0.30 to $1.50 per transaction.
Businesses should look for other charges when setting up eCheck payments, like:
Application fees
Monthly fees
Return and chargeback fees
Verification fees
Rental fees
Termination fees
High-risk fees
Luckily, there are reliable, transparent online payment gateways that actively work to reduce processing rates by accepting eChecks, credit card payments, and more.
How do eCheck and credit card processing rates compare?
When comparing eCheck and credit card rates, eCheck transactions cost significantly less to process. One of the main reasons for this can be seen in the difference in networks and the fees associated with each.
With an eCheck payment, the transaction is usually processed by an ACH network and includes the basic fees mentioned in the section above. By contrast, credit card payments are processed by card networks, which charge higher fees than ACH networks. The differences in rates are mainly due to the types of payments being processed in each network — small vs. large transactions, one-time vs. recurring, low-risk vs. high-risk, etc.
eChecks tend to incur a much lower risk than credit card payments. This is because the card-issuing bank assumes the liability of the funds during a credit card transaction and has to account for potential fraud and chargebacks. With eChecks, the consumer or party paying is liable, and payment can only be restricted by the funds in the associated bank account. Thanks to the reduced risk of eCheck transactions, their associated fees are much lower.
What payments can be made with eChecks?
eChecks can be used for a variety of transactions. They, therefore, offer a lot of versatility to both businesses and consumers.
The lower processing fees associated with eChecks have made them a popular payment method for big-ticket items, recurring payments, or your everyday one-time purchases.
Some of the most common eCheck payments include:
Subscription-based services or membership plans
Mortgage or monthly rental payments
Financing and automatic payments or loan repayments
Legal retainers
Credit card payments
While these tend to be the most popular transactions, there are still many other ways your business can take advantage of eChecks. However, before you explore these options, it's important to first understand the difference between eChecks and other payments.
How do eChecks, EFT, and ACH payments differ?
With the list of online payments constantly growing, it's not uncommon to mix up the different methods or misunderstand how each works. eChecks, electronic funds transfer (EFT), and ACH payments are some of the most frequently confused methods.
To help you gain a better understanding of how each payment differs, here's a quick breakdown:
EFT payments
An EFT payment, sometimes referred to as an ePayment, is the electronic transfer of funds from one bank account to another using an online network. The term "EFT payment" is overarching and covers a broad number of different transactions. This type of payment typically does not include any cash or involvement from bank employees.
EFT payments can include transactions like:
Wire transfers
eChecks
ATM withdrawals
eWallets
ACH transfers
Direct deposits
Electronic benefits payments
As you can see, both ACH and eCheck payments are classified as EFT payments.
ACH payments
The Automated Clearing House (ACH) network is the batch processing system that processes and transfers funds between merchants' and consumers' financial institutions. When using an ACH network, merchants process payments by inputting the customer's associated bank account information.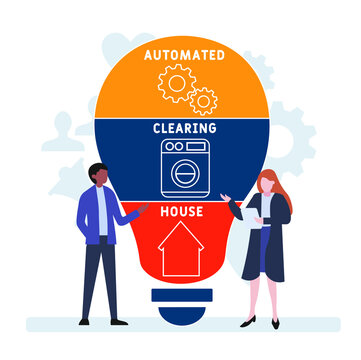 The term ACH transfer or payment simply refers to a type of electronic bank-to-bank transaction that's processed through the ACH network. These payments are set up through banks or financial institutions that allow both merchants and customers to send and receive payments. ACH payments are processed as direct deposits or direct payments. Some examples of these payments are paychecks, interest payments, social payments apps (Venmo), etc.
ACH payments are processed using two methods:
ACH debit transactions: Money is "pulled" from an account (bill payment) — the consumer or merchant account that's receiving the payment initiates the transaction.
ACH credit transactions: Money is "pushed" to an account (direct deposit) — the consumer or merchant account making the payment initiates the transaction.
All ACH transactions fall under the category of EFT payments because they're electronically processed. However, not all EFT payments are classified as ACH payments unless processed through the ACH network.
eChecks
An eCheck is considered both an ACH debit and EFT payment because it uses electronic funds that are transferred through an Automated Clearing House network.
eChecks are ACH debits because they allow for authorized payments to be pulled directly from the checking account of a merchant, consumer, or other organization. eChecks can also be used for batch processing.
eChecks are EFT payments because they involve the electronic transfer of funds from one bank account to another using an online network.
It's not unusual to hear the terms ACH and eCheck interchanged because they're so similar in functionality. Despite these similarities, they differ in that ACH is the network used to process payments and eChecks are the actual payments being processed.
How do paper checks and eChecks differ?
While paper checks and eChecks essentially function the same way, there are a few notable differences between the two.
It's important to first point out that eChecks are derived from paper checks. The most obvious distinction is seen in their technology (or lack thereof). eChecks are used for online transactions, whereas paper checks are used for in-person transactions as a physical form of payment.
Some other key differences between eChecks and paper checks include:
eChecks process much faster than paper checks since they require fewer steps
eChecks are safer to use than paper checks and come with more security features (authentication, encryption, digital signature, etc.)
Paper checks are more susceptible to human error or malicious activity (forgery, lost or stolen checks, etc.)
Paper checks typically incur more costs than eChecks (printing, mailing, handling, etc.)
eChecks have unlimited data storage capabilities, whereas paper checks force users to manually enter information if they want to keep records
Despite eChecks' growth in popularity and predictions pointing to paper checks becoming obsolete in the near future, both remain relevant for many industries and markets.
How long does the eCheck clearing process take?
While eChecks process nearly twice as fast as paper checks, the same can't be said when comparing them to other online payments.
Once an eCheck is submitted, it typically takes around 24 to 48 hours for banks to verify the payment. It then takes roughly 3 to 5 business days for the ACH network to deduct the requested funds from the consumer's bank account and deposit them into the merchant's account. In some cases, it may take up to a full week (7 days) for merchants to receive funds.
eChecks take longer to process because the ACH network uses batch transfers instead of handling them individually. Luckily, the National Automated Clearinghouse Association (NACHA) updated its guidelines in 2018, allowing processors to offer same-day funding for customers.
Just as fees can vary depending on the payment processor you use, so can the time it takes to clear an eCheck. With the right provider, you can expedite the process and not worry about all the payment details and operational steps.
Keep in mind that eCheck processing can also be delayed by circumstances like bank holidays, clearing large amounts, and sending payment from an account out of the state or country.
Are eChecks secure and safe to use?
eChecks are considered reliable and safe digital payments, largely due to the many security measures they incorporate.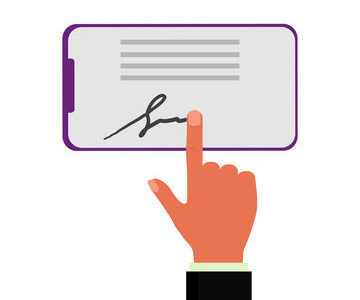 Most eCheck transactions come fully equipped with security components like:
Digital signatures: Each transaction contains an encrypted digital signature with timestamps to ensure eChecks are not maliciously duplicated.
Encryption: Using data masking, sensitive data is switched with non-sensitive data, making the information useless if stolen. All ACH transactions, including eChecks, must be encrypted since some go through unsecured networks.
Authentication: The payment provider verifies the party submitting the account information, so no fraudulent payments are submitted.
Certificate authorities (CAs): Digital certificates are issued by CAs to protect data, encrypt transactions, and enable secure communications.
Public key cryptography: Part of the encryption process that ciphers eCheck data to protect it during transit.
Duplicate detection: A fraud detection strategy that tracks duplicate eCheck transactions and suspicious activity.
Since eChecks are a type of EFT payment that goes through the ACH network, they're subject to NACHA Operating Rules and Regulation E guidelines, which also help enhance security.
How do I send an eCheck?
Luckily for individuals and businesses that want to pay with eChecks, sending this type of digital payment is typically straightforward.
Consumers and businesses can send eChecks by following these five steps:
Find a service provider or bank that allows you to send eChecks. Then, verify the business you're sending to has an ACH merchant account set up to accept this payment.
Request authorization from the recipient. The merchant will send you an online payment form to provide a digital signature and fill in your checking account number, routing number, and eCheck payment amount. This form may also be available on the recipient's website, or the information may be acquired over a recorded phone call.
Check your funds. Confirm your checking account has sufficient funds before completing the eCheck transaction to make sure the eCheck doesn't bounce.
Fill in your banking information. After you're authorized to make this payment, you can enter your account information into the necessary spaces to set up your eCheck.
Complete your eCheck payment. Double-check all the information you provided is accurate, then press "submit." The eCheck will be processed. A receipt and notification will be sent to you, and you'll be able to track the payment.
When do eChecks process?
Since eChecks are managed and handled by banks, they follow the same schedule as many other payment methods.
eChecks are processed during normal business days and hours, Monday through Friday. You can still submit them for online verification on any day, but they won't be processed or settled on weekends and federal holidays. This means if you submit an eCheck after hours on a Friday, don't expect it to begin clearing until the following Monday.
Financial institutions and ACH providers that allow same-day eChecks will provide cutoff and availability times for you to submit these payments for same-day settlement. These timeframes may vary by provider. Here's an example: if a transaction is submitted by 10:30 a.m., it will typically be settled at 1:00 p.m.
What happens if my eCheck is rejected?
Just like normal paper checks, eChecks can bounce and be rejected and returned. Merchants and consumers should take the necessary precautions to prevent this from happening and have a plan to manage the situation if it does.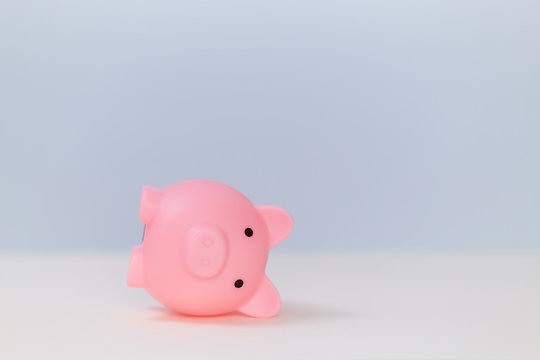 To avoid any future mistakes, you must first understand why eChecks get rejected. Some of these reasons include:
Insufficient funds
Bank or processing error
Checking account liens and/or blockages
Fraudulent activity
Inaccurate account information inputted
Deactivated/closed bank account
If you're a consumer whose eCheck was rejected, contact the payment recipient as soon as possible to find out if there are any late payment charges or bounced check fees you need to pay. By completing an online payment form, you agreed to pay the eCheck amount listed. Therefore, you will need to set up an alternative payment method to complete this transaction.
Before sending an eCheck, consumers should always verify that they will have sufficient funds when the payment is processed (3-5 business days), all the information they inputted is correct, and the payment is authorized by the recipient.
Businesses that regularly accept eChecks and that want to prevent future rejected or bounced payments may benefit from using a check verification service. While this service adds an extra cost, it will confirm that the listed bank account is active and the entered information is correct.
Businesses should also ensure their payment processing software accepts eChecks and they're up to date on the associated software protocols associated with this type of transaction.
Here are some steps for businesses to take if a customer's eCheck is declined.
How do I cancel an eCheck?
Businesses can cancel customers' eChecks depending on which step of the payment process the transaction is at and if the processor permits it.
You can only contact your processor to cancel an eCheck if the transaction is pending. If the payment has already completed the clearing process and the funds have been transferred into your account, you can no longer cancel it and must instead initiate a refund for your customer.
What are the benefits of using eCheck payments?
eChecks are a reliable payment method that allow businesses to keep up with online trends and ever-changing consumer demands.
As this digital payment method continues to evolve, it's amassed a variety of benefits:
Cost-effectiveness
Faster than traditional paper checks
Strong security, reduced fraud
Reliability, minimal errors (fewer bounced checks)
Convenient, easy to use
Can set up automated/recurring payments (can reduce late payments)
Environmentally friendly
Despite the various benefits that come with using eChecks, there are some disadvantages.
What are the drawbacks of using eCheck payments?
Although eCheck payments offer a lot of flexibility for both users and merchants, they are not a perfect or one-size-fits-all solution.
Some of the drawbacks to using eCheck payments include:
Slower processing times compared to most online payments
Cutoff times and sometimes daily/monthly amount restrictions
No global network — networks vary by country, making international payments difficult
Not a popular form of payment — customers may not be willing to use this method
Risk of human error (misentering information) and/or fraud (stolen eChecks)
Some eCheck providers tack on unnecessary fees
With any form of payment, it's up to businesses and consumers to decide which is the most beneficial in meeting their needs.
Can customers submit chargebacks on eChecks?
The simple answer to this question is yes, chargebacks can be applied to eCheck purchases. However, this process is stricter than your average credit card transaction.
Luckily for merchants who are fearful of fraudulent activity, eCheck chargebacks are harder for customers to carry out. For normal credit card transactions, consumers have 180 days to dispute the payment. By contrast, ACH eCheck payments only allow 60 days. Even more strict are Check 21 eChecks, which grant customers 40 days to do this.
To further complicate eCheck chargebacks, consumers must dispute these transactions through their bank, leading to a time-consuming process that may require legal documentation.
Can eChecks increase revenue for merchants?
Many merchants find eChecks appealing because they can help increase revenue without incurring too many costs.
eChecks are seen as a more consistent payment method since they connect to customers' checking accounts rather than using credit and debit cards, which can expire and change more frequently. eChecks can also decrease the likelihood of declined transactions, late payments, and outdated card information.
Merchants who offer eChecks as an additional form of payment to customers can also broaden their market to new audiences who prefer this method, which can in turn increase sales.
Lastly, eChecks can help businesses save money and increase revenue by lowering their operational costs, transaction charges, bank fees, and more. According to QuickBooks, merchants who incorporate eCheck payments can save up to 60% on processing costs alone.
How does my business set up an eCheck merchant account?
Before your business can start accepting eChecks and other online payments, you will need to set up a merchant account. This account will allow you to partner with an acquiring bank to process transactions.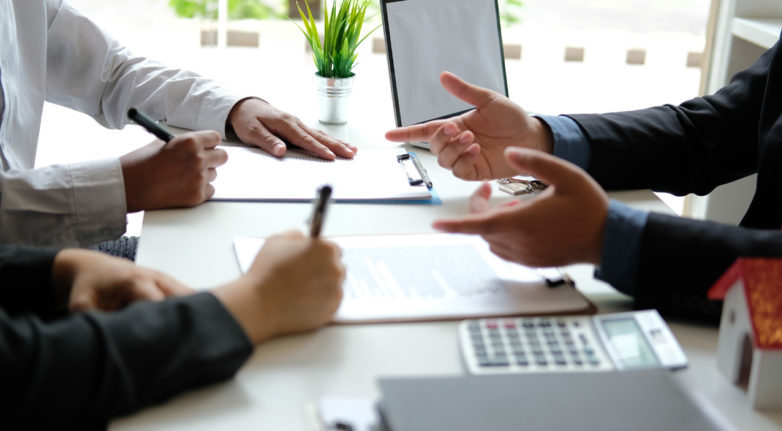 To accept eChecks, businesses can set up a merchant account by following these steps:
Get a valid business license. You legally cannot sell your products or services to customers without a license.
Open a business bank account. Funds from your transactions will be deposited here. Banks will ask for your employer identification number (EIN) and business license to set this up.
Find a merchant account provider that supports ACH payments. Take the time to research and compare providers to find one that best meets your needs (cost-efficient, strong security, multiple payment methods, scalable, easy implementation, etc.).
Sign up for a merchant account with your choice of payment processor. To open a merchant account, you'll need to submit an application. This application will require information like your business name and address, tax ID, processing volumes, years in operation, bank account details, etc. (You may be asked to provide more or less information depending on your business size, processing volume, or if you're in a high-risk industry).
Wait for approval. Once you've submitted your application, your provider will assess the information to see if it fits their requirements. This process typically takes a few days for established businesses. In some cases, like with small or high-risk businesses, this can take a few weeks.
Once approved, set up a customer authorization form. Before you can start accepting eChecks, customers will need to authorize the payment on their end. They're required to submit an online form or verbally agree on a recorded phone call.
Begin accepting eChecks! Your payment processor will guide you through the implementation process to accept eChecks.
Which businesses should accept eCheck payments?
While many merchants find eChecks very useful to offer to their customers, they may not be beneficial for every business model.
eCheck payments are especially valuable for the following businesses and industries:
eCommerce merchants (especially for subscriptions and recurring payments)
Monthly membership-based activities (gyms, recreation, studios)
Rental properties and businesses that offer loans/financing (apartments, furniture, appliances, cars)
B2B industries (typically receive larger payments)
Nonprofit organizations (monthly, quarterly, or annual donations)
Educational institutions that accept tuition (private schools, higher education)
Which businesses should not accept eCheck payments?
Some businesses and industries may not feel the need to implement eChecks into their operations, especially if they yield few rewards and are rarely used.
eChecks are not ideal for the following businesses and industries:
Call centers (international purchases; may only accept quicker credit card payments)
Travel services (typically prefer credit card holds for reservations)
Some high-risk businesses (consult with your provider to see if you're a good fit)
Online stores with low-ticket, one-time sales (clothing retailers, food, supplements, etc.)
Merchants should honestly evaluate their own needs and their consumers' needs to see if eCheck payments will help or hurt them.
EBizCharge makes it easy for your business to accept eChecks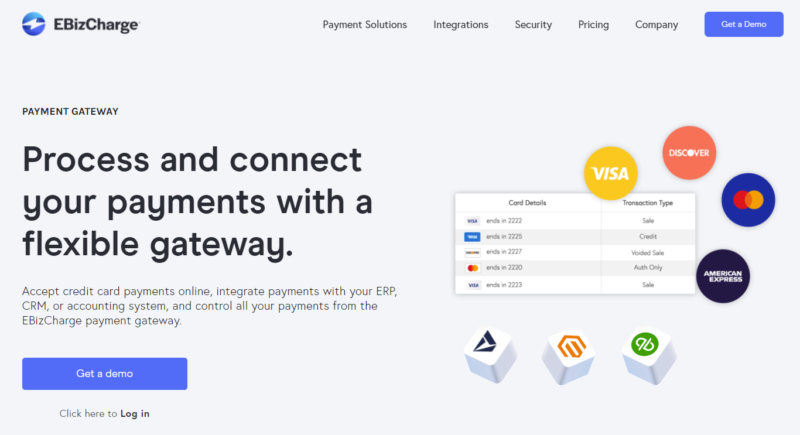 EBizCharge provides an all-in-one payment platform — payment gateway, merchant services, and payment integrations — for merchants to easily accept and manage eChecks. With EBizCharge, customers can apply eChecks to automated payments, recurring transactions, and more. This solution also offers full PCI compliance, in-house support, and easy implementation, making the entire payment process more simple and secure.