Blog > Accounting Cybersecurity in 2023: How to Keep your Financial Data Safe
Accounting Cybersecurity in 2023: How to Keep your Financial Data Safe
Accounting cybersecurity is an issue that is escalating rapidly the more technology advances and is increasingly important for businesses to keep up with. Financial data is generally the primary target in these cyberattacks which makes the jobs of accounting professionals and business owners even more difficult.
This article will discuss the importance of cybersecurity while providing some tips on how to enhance your accounting cybersecurity to avoid harmful breaches.
Why is accounting cybersecurity so important?
With technology advancing at alarming rates, the creativity of hackers is ever-increasing allowing for there to be an abundance of new methods your company's financial data can be breached. Companies must prioritize the implementation of rigorous financial data security practices to mitigate the risks associated with data breaches and unauthorized access. Here's a list of all the private information that can be stolen from your company:
Account numbers
Transaction details
Credit card numbers
Bank accounts
Usernames
Passwords
Social Security Numbers
Personal information
Not only is your company at risk of exposing confidential information such as employees' social security numbers and addresses, but the costs associated with dealing with cyberattacks are substantial along with a list of other worrisome risks.
The top accounting cybersecurity risks…
The accounting aspect of your business comes with considerable risks. Below are a few of the top risks of cybersecurity accounting for accountants.
Vulnerability
While it's apparent that businesses cannot be entirely cybersecure, accounting needs to focus on cybersecurity since some of the company's most valuable and confidential financial information is at risk of being breached. As technology increases, hackers are becoming more intelligent and adaptable, making the occurrence of cyberattacks more significant. Cyberattacks occur at a rate of roughly 30,000 attacks daily, making vulnerability one of the major risks associated with cybersecurity.
Client Risk
Accountants often need to access personal client information, so firms need to ensure that client safety is at its highest. Being responsible for client's confidential information, such as Social Security numbers to specific financial information, comes with a significant amount of responsibility and risks. It's crucial for firms to train their accountants how to handle this kind of information to mitigate the overall client risk associated with cybersecurity.
Financial Risk
The financial risks associated with cyberattacks are substantial. A report on the costs of a data breach by IBM displayed data that mentioned the average cost of a data breach in 2022 was $9.44 million for companies in the United States. Not only are the costs of dealing with a data breach steep, the time it takes for these breaches to be detected is roughly 280 days making it difficult to recognize a data breach until it's too late.
Ease of Hacking
Not only are the financial risks associated with cybersecurity significant, but because hacking is relatively easy to learn and accessible, it puts companies at an even greater risk. With minimal training, a hacker can completely obstruct your business and cost your company millions of dollars.
Reputational Loss
The losses associated with a data breach go beyond financial. If it becomes publicly known that your company has had a data breach, your cybersecurity reputation decreases deterring customers from your company. It's important to address the issue and ensure to your customers the steps you're going to take to prevent future cyberattacks and data breaches.
5 tips to enhance your accounting cybersecurity and avoid breaches…
1. Understanding your threats
Some of the more obvious cyberattack threats an accountant will face includes hacking, ransomware, and phishing scams, but internal threats and company mistakes are just as dangerous. Being knowledgeable and understanding of all of the security risks associated with accounting will help increase accountant's adaptability to all different types of cyberattack scenarios.
2. Properly train your employees
While it's generally not the main task of the accountant to be well acquainted with cybersecurity, companies should consider including a training program with IT and cloud accounting as the topic to protect the financial data of the companies. Embedding ownership into the individuals at your company will promote responsibility and the want to keep your company's confidential data secure.
Not only is ownership crucial, but sometimes cybersecurity maintenance is extremely detailed and your staff needs to be trained sufficiently to stay ahead of cyberthreats. Ownership among employees also increases your company's overall productivity making it a priority of your company to instill.
3. Understand state and federal regulations
Understanding federal or state regulations is crucial because these regulations are meant to protect you in the case of being a victim to cyberattacks. Many of these security threats posed by hackers are covered under these regulations. Because of state and federal regulations, it's important to incorporate training about these requirements to allow your team to ensure proper accounting procedures.
4. Establish a set of cybersecurity standards
Based on the state and federal regulations and your company's goals, you need to work with teams to identify the top security risks and create a set of standards your organization needs to follow. These requirements are crucial for creating a cybersecurity routine for your employees.
The standards that are implemented should be delegated and completed throughout each of your company's departments on a daily, weekly, and monthly basis to ensure a high quality of cybersecurity.
5. Choose the right accounting software
Possibly the most important tip for enhancing your cybersecurity and avoiding breaches is to choose an efficient accounting software. The top accounting software on the market will generally have financial cybersecurity already implemented into the program. This makes it easy for businesses so you won't need to go through the hassle of manually installing cybersecurity metrics into your accounting software.
To be certain that your financial data is safe against cyber threats and security breaches, you need accounting software with the features and capabilities listed in the next section.
Here are key cybersecurity features to look out for when choosing the right accounting software for your business…
Two-Factor Authentication
Two-factor authentication (2FA) is a security feature that allows you to enable a second level of authentication for each login so users need to provide two pieces of information to access their account. Two-factor authentication is simple to set up and goes a long way when protecting your financial data.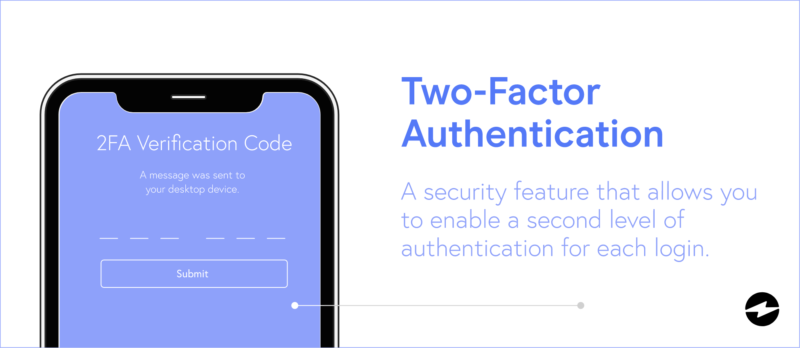 Audit Trail Functionality
Audit trail functionality is a feature that allows you to monitor changes throughout your financial reconciliation process to ensure accurate information. This feature lets you observe the individuals in charge of every aspect of the accounting process which gives you confidence that everyone is properly handling financial information.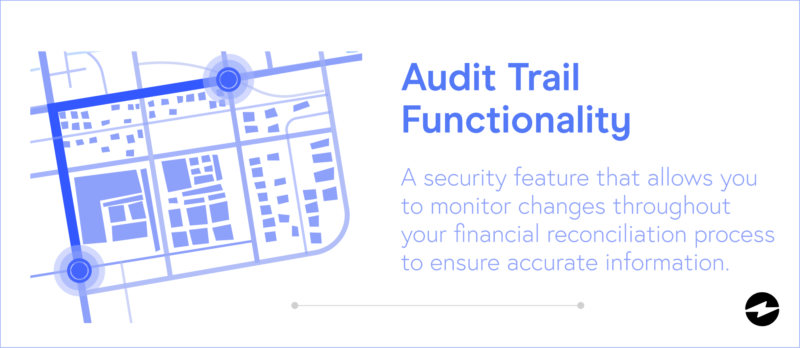 Workflow Rules
Workflow rules allow your company to automate key accounting functions which help mitigate the mistakes made by manual error. This feature determines how data is processed, logged, and utilized.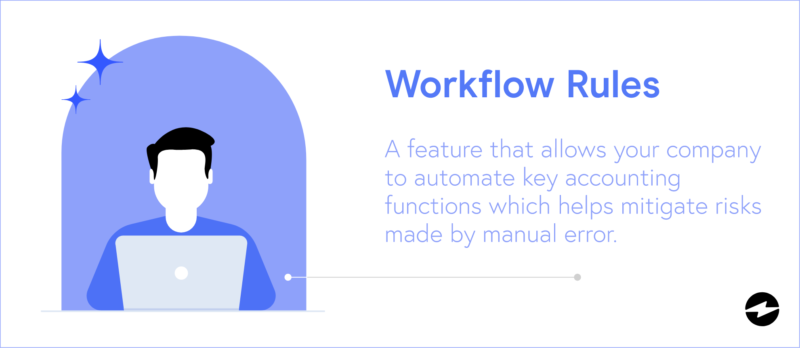 Offsite Data Storage
Offsite data storage is when a company stores their data at a facility that is physically located apart from that organization's building. The goal of offsite data storage is to allow companies to gain full control in securing their data, especially financial data. Businesses have to manage tons of data, so having an offsite data storage facility makes it easier to manage while making it harder for hackers to steal that confidential data.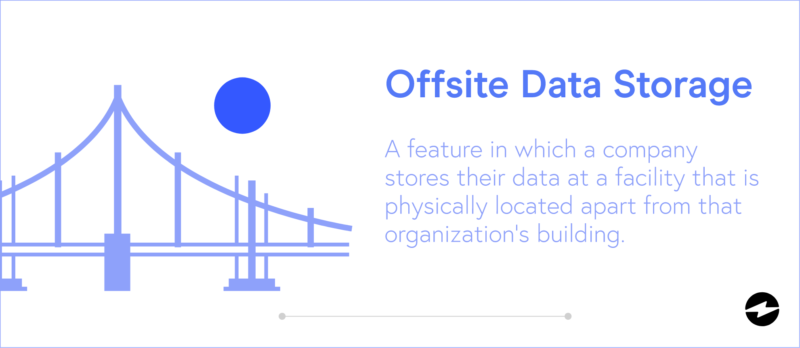 User Permissions
User permissions allow you to decide what tasks users can have access to and what tasks they don't have access to. This gives you the ability to only allow your accountants access to the confidential financial information.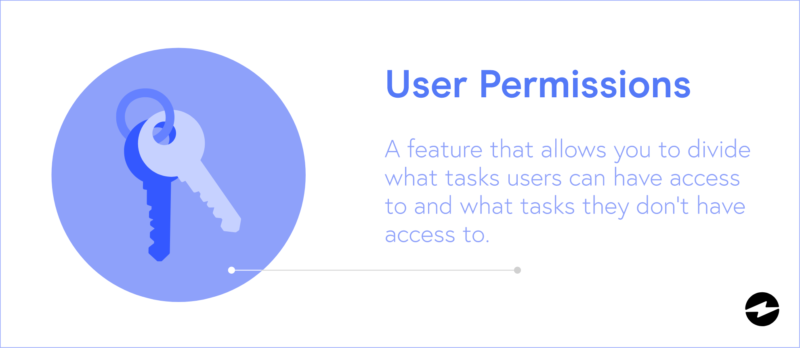 User Role Hierarchy
Similar to user permissions, user role hierarchy allows you to define a hierarchy in which specific users can view, edit, or comment on different components of accounts within the system only if they are on the proper level of hierarchy in the system. The different levels of hierarchy determine which users can perform certain tasks and prevent individuals from performing tasks that aren't on their tier of hierarchy. This limits the risk of individuals gaining access to crucial data that is beyond their level of expertise.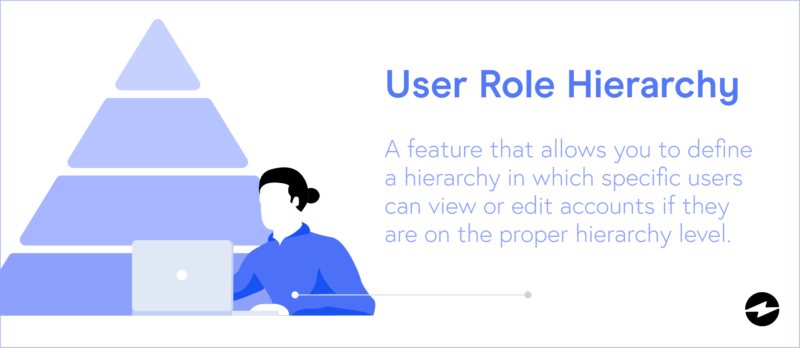 Enhance your cybersecurity and keep your company's financial data and personal information secure…
Enhancing your cybersecurity is crucial for the reputation of your company and significantly reduces the financial risk associated with data breaches. Utilizing the five steps from this article will help lead your business in the right direction toward solidifying your cybersecurity and protecting your valued customers who put their trust in your organization.