An all-in-one platform built to get you
paid.
An all-in-one platform built to get you
paid.
Don't let unpaid invoices limit your business's growth. EBizCharge is a complete set of payment collection tools designed to speed up the invoicing process. All tools work natively inside 100+ ERP, Accounting, CRM, or eCommerce systems.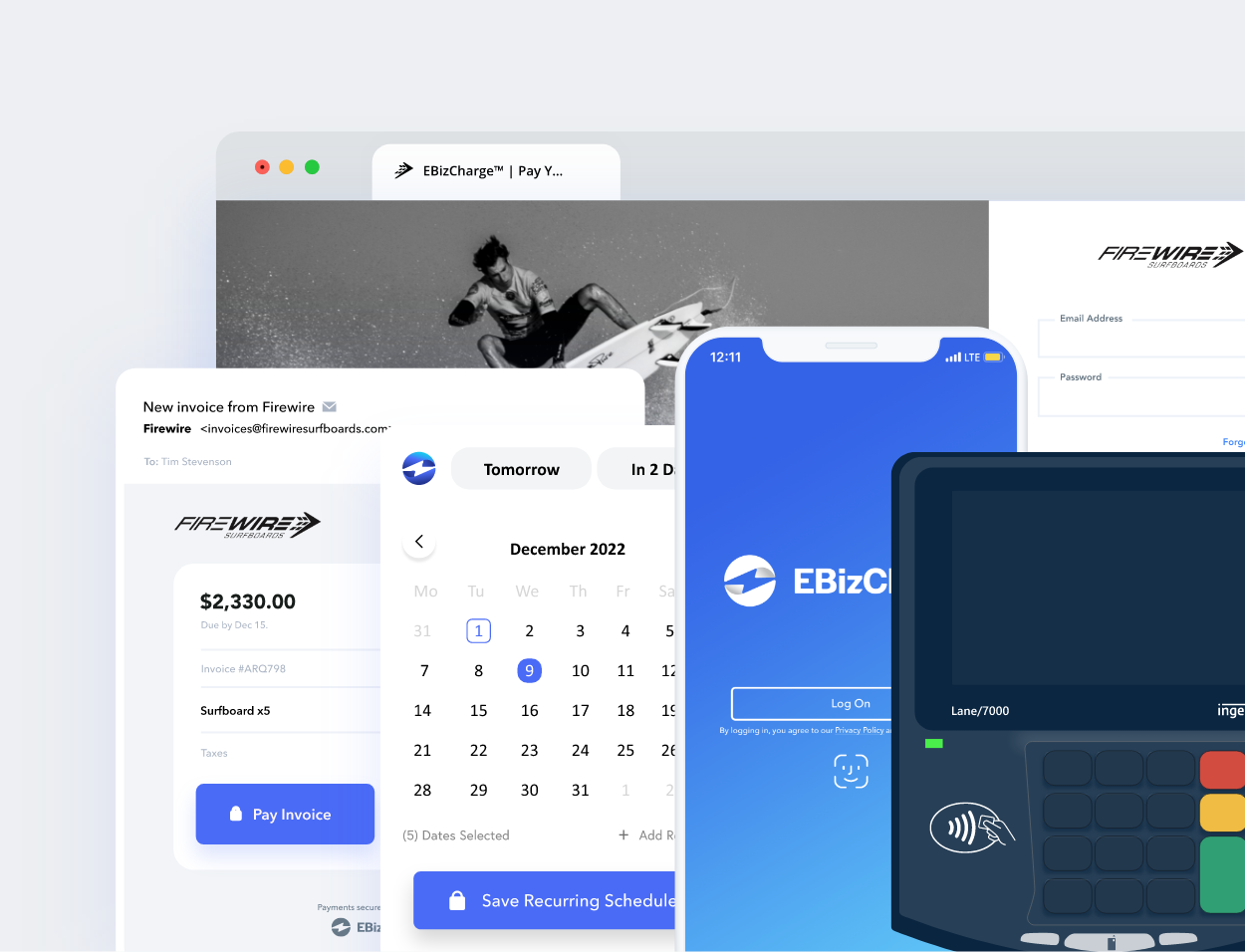 Join over 200,000 leading businesses, finance leaders, and industry pros who have improved their payment collection. Get a demo.
EBizCharge replaces your complicated process, sporadic financial collection, and manual workflows with one automated payment solution platform. EBizCharge gives your company the ability to process payments via credit card, debit card, and eCheck while also providing a whole host of payment solutions to get your business paid faster–such as email pay, mobile payments, and a customer payment portal. We even integrate into over 100+ of the most popular ERP, CRM, and eCommerce softwares.
EBizCharge solves problems for all businesses, large and small, affected by a lackluster way of collecting payments. We cater to those in the financial realm of their business or industry–including accountants, financial officers, directors, partners, and vendors. We typically serve businesses based in the U.S. and Canada, and can scale anywhere between startup, mid-market, and to enterprise-level companies.
How we solve it
better

than anyone else.
We beat out the competition through the full breadth of our solution, as well as the cost savings we provide. Not only do we provide payment processing, but we offer a whole host of solutions your company can utilize to improve its entire financial workflow, such as requesting payment methods from customers, advanced accounting reports, and PCI-compliant security. At the same time, we provide unbeatable prices. We can even guarantee up to 43% savings off your current processing costs!
Our solution provides your company with all the financial tools and functionalities it needs today and as it grows. EBizCharge works well for business of all sizes and can keep up with your company's growth in complexity. Get the best-in-class solution for your business.
The beauty

of an all-in-one payment solution:
The beauty

of an all-in-one payment solution:
The beauty

of an all-in-one payment solution: