Blog > 7 Current Accounting Issues In 2022
7 Current Accounting Issues In 2022
Every occupation comes with its own unique challenges and the accounting profession is no exception. Many of the current issues in accounting revolve around keeping up with technological innovation, as well as an increasingly competitive environment, which means adaptability plays a key role in this profession.
While the duties of the accountant used to involve a heavy amount of data entry, automated functions have shifted their primary focus toward financial advisement. Automation is one of the current accounting topics that seems to be sparking questions about the necessity for the profession. Before we explore accountancy issues, let's quickly examine why the world needs accountants.
Accountants will always be in demand because they provide valuable insights into financial tactics and regulations that improve efficiency and reduce costs to a given company. In short, accountants will always be a necessary component of any company, but only if they're able to adapt to the changing industry.
Now that we've highlighted the importance of the accountant role, we'll be discussing some of the biggest challenges facing the accounting profession in 2022. These challenges include:
An evolving account industry
Automation of tasks
Client relations
New skill requirements
Evolving tax regulations
Competition in the accounting field
Financial data security
The accounting industry is changing
One of the hot topics in accounting is the rapid advancement of technology and the ever-changing industry, so what does this mean for accounting?
The accounting industry is evolving and copiously trending toward the adoption of cloud-based systems which means accountants need to adapt to this change or they may need to find a new profession. But this technology isn't here to steal the accountant's job — quite the contrary. Innovative technology automates tasks in order to make the accountant's job easier. Let's dive into what makes automation one of the accounting hot topics.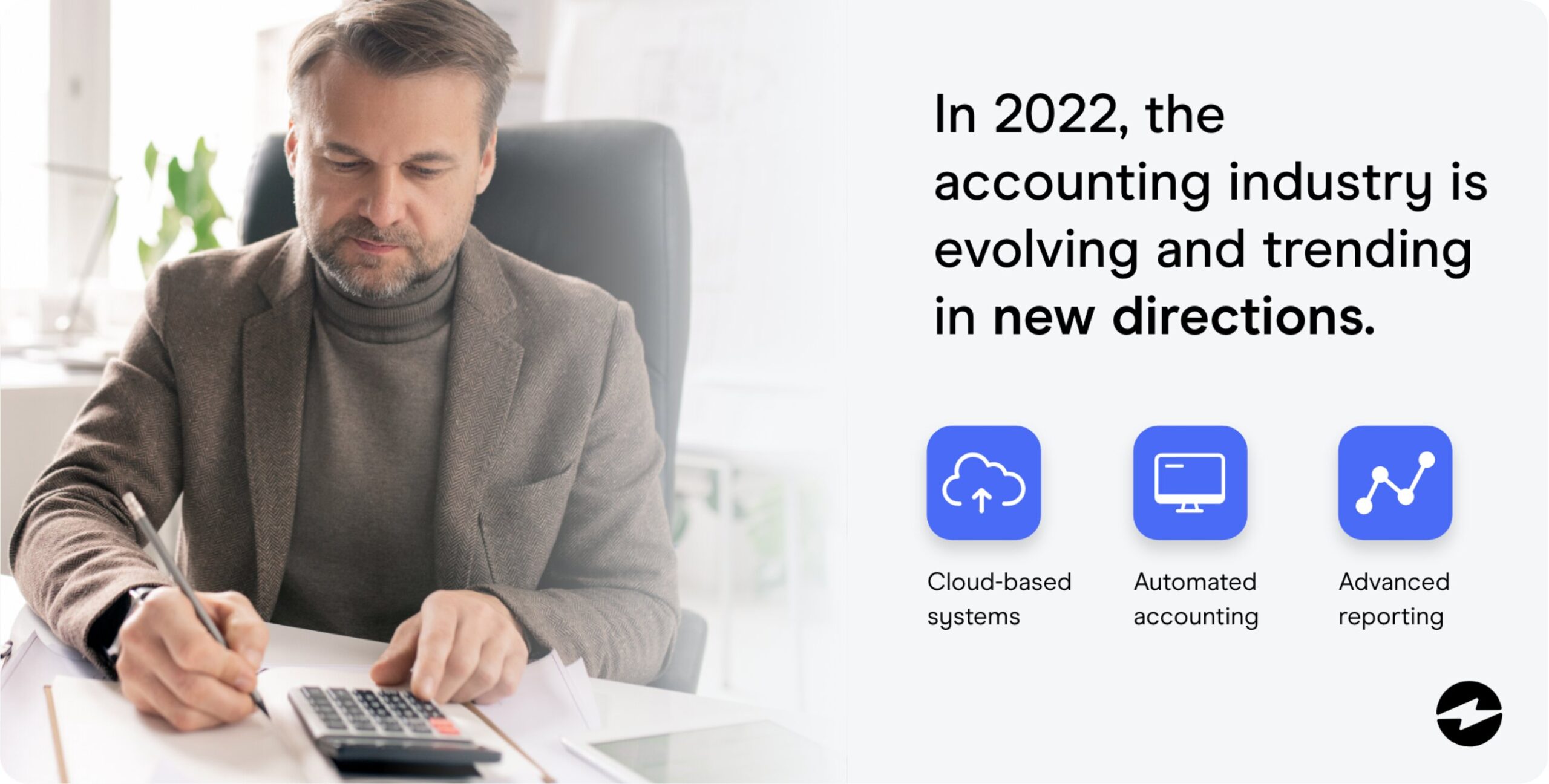 Automation of tasks
Lack of automated tools and functions has long been seen as one of those pesky accounting issues but new technology that promotes automation is changing the game. Manually inputting data can be inefficient, time-consuming, and limit the accuracy of data. Automating these tasks reduces the time it takes to complete them and increases the accuracy of the reports.
Automation offers a great solution to many accounting problems by increasing efficiency, as well as improving the overall customer experience — a happy customer is a return customer.
Client relations
Adjusting to setbacks caused by COVID-19 continues to be one of the biggest challenges facing the accounting profession in 2022. Therefore, it's crucial for companies to address these setbacks to keep their customers happy and ensure the customer experience doesn't suffer as a result.
Since client relations are one of the major current accounting issues, accountants should take advantage of tools and features that improve the customer experience. Some of these tools and features include:
System flexibility
Automation
Customer billing
Customer data tracking
Easy-to-follow customer emails
Extensive Security
Maintaining a good rapport with your customers is only one piece of the puzzle. As the industry changes, accountants will need to adopt new skill requirements that will allow them to work in the most efficient manner possible.
New skill requirements
Another one of the current issues in the accounting profession is that it has new skill requirements.
More specifically, accountants will need to focus on understanding changes to business requirements and processes, and efficiently tracking customer behaviors.
Some of the most important accounting skills include experience in financial forecasting, financial analyses, and cash flow projections. The greater the proficiency in these skills, the more value the accountant will bring to the industry.
COVID-19 has caused uncertainty in the economy which is why it's more important than ever for businesses to have accurate and informed financial insights to make logical decisions in the interest of saving money.
Evolving tax regulations
Evolving tax regulations are also included in the list of accounting challenges plaguing the industry. Financial accounting issues such as this make it crucial for accountants to stay up to date on tax guidelines and expectations.
Modern-day accountants should be able to use accounting software and tax management systems that enable them to handle taxes online to automate previously tedious tasks.
One example of these tax management systems is the UK's Making Tax Digital, which is an initiative that would create the potential to produce more accurate data, reduce the amount of paperwork, speed up the tax process, and save money.
Tax management systems like this are made to make the accountant's job easier and more efficient, which in turn helps them keep up with the competition.
Competition in the accounting field
Companies appear to be downsizing their accounting departments and making the switch to external accounting services in order to cut costs. This has always been one of the most controversial issues in accounting.
To keep pace with competitors, the ideal solution is to use accounting software that automates workflows such as customer billing and paying vendors. Ease of use is something that's heavily sought after by customers, so automating tasks is a great way to stay ahead of the curve.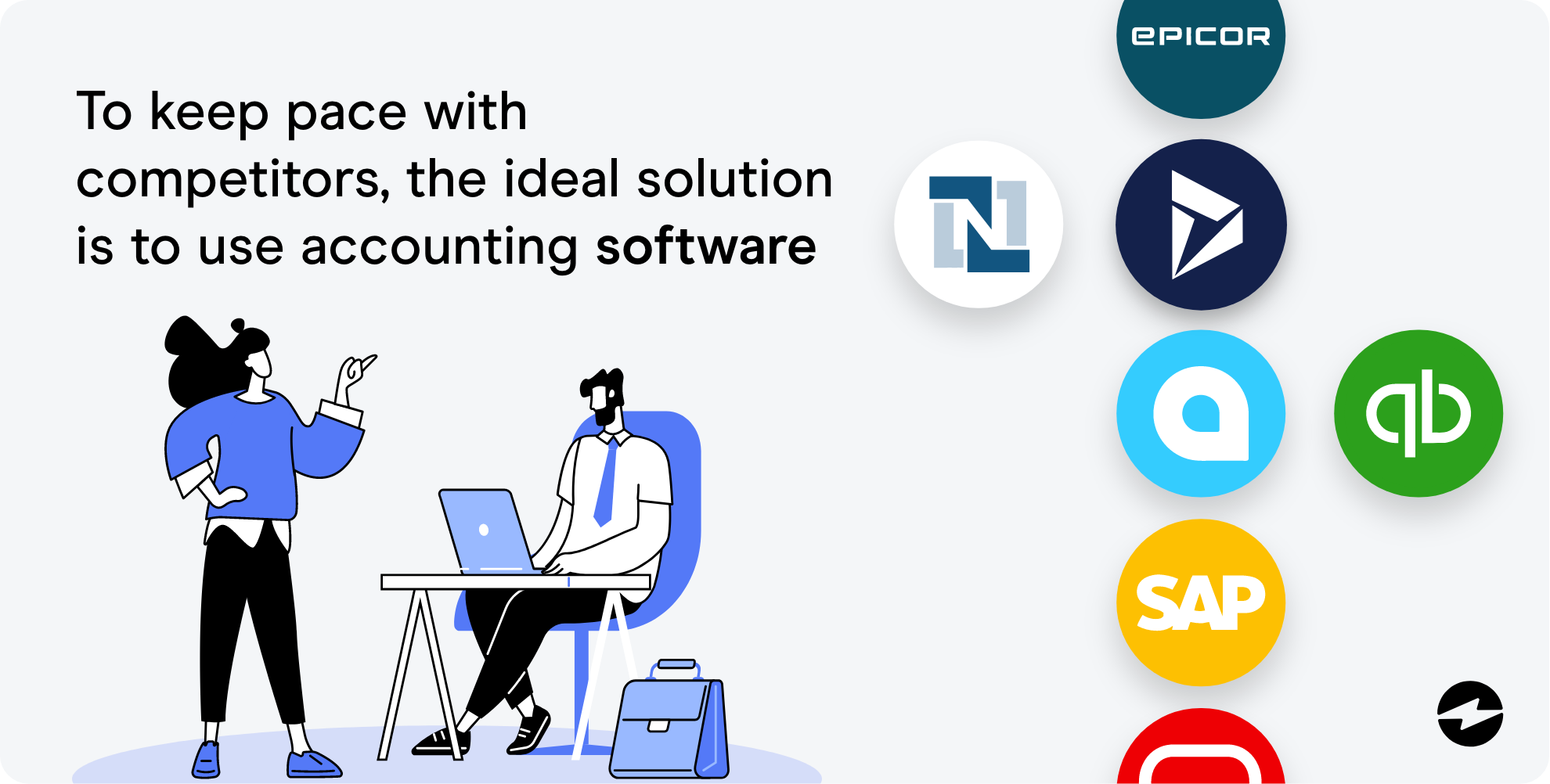 The time you save by automating these tasks can also be used to ensure your current customers are happy and your client list is growing.
Financial data security
One of the more invasive problems with accounting is financial data security. Hacking and fraud incidents have always been an issue but agencies have noticed a significant spike in these types of incidents following COVID-19.
When many workforces went remote, a spike in cybersecurity breaches threatened organizations that lacked secure, remote-working solutions. This is a major accounting issue.
Some of the most common security breaches to be aware of include:
Malware and ransomware
Phishing schemes
Data theft
Accounting software can help businesses combat these threats and avoid accounting problems related to security concerns by implementing protocols such as two-factor authentications, user permissions, real-time event monitoring, and more.
How businesses can address and mitigate accounting current issues
There are various issues in accounting but as with most issues, there are solutions! As the industry continues to evolve, it's important for accountants to be flexible and adapt while also ensuring changes brought by the industry don't negatively affect your customers.
Luckily, the modern accountant can keep up with current accounting issues by staying up to date on tax regulations, ensuring financial data security, and automating tasks in order to promote efficiency.