Blog > 15 Small Business Mistakes and How to Avoid Them
15 Small Business Mistakes and How to Avoid Them
Introduction
The allure of owning and operating a small business may seem like a glamorous endeavor to many, but realistically, it's an enormous commitment that requires hours, days, and years of dedication. Since this job requires a lot of time and effort to complete a never-ending list of responsibilities, it's easy to forget a task or neglect an area of your operation.
Therefore, it's crucial to prepare for any and every challenge by creating a solid infrastructure for your small business.
To help with this, here are 15 common mistakes every small business should avoid:
Going in blind
Focusing only on short-term goals
Avoiding new technology
Missing the mark on marketing
Spending too much or too little
Failing to identify target demographics
Being anti-social
Dropping the ball on customer service
Not integrating payments into your accounting system
Overlooking security
Preparing only for success
Ignoring legal and tax requirements
Dragging out or mishandling the hiring process
Neglecting to adapt to customer needs and competition
Failing to establish a web presence
Going in blind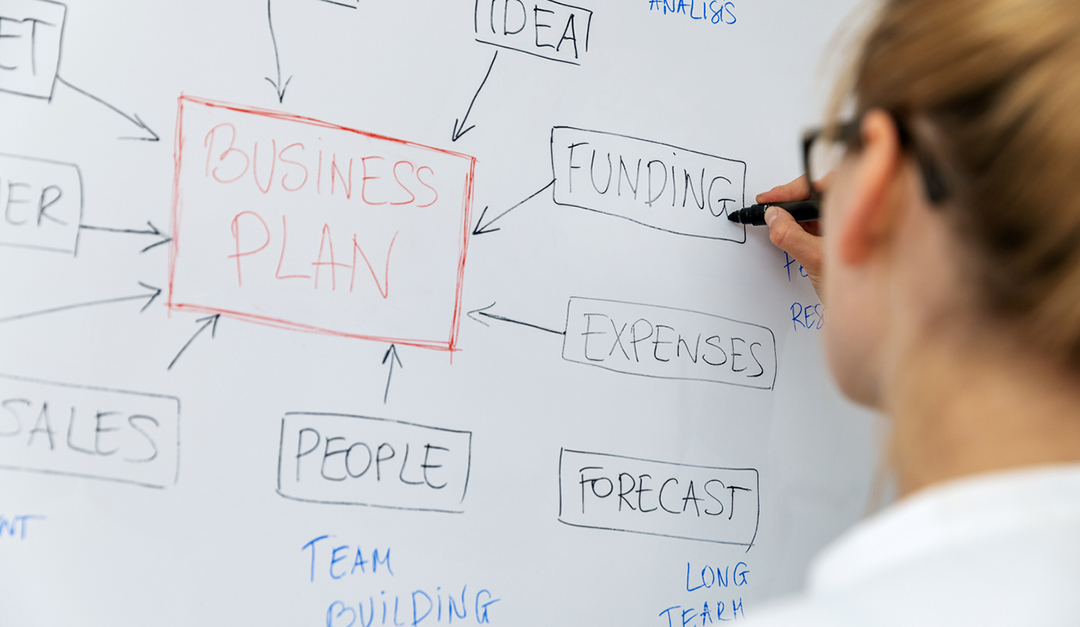 When embarking on a new professional venture like opening a small business, a good rule of thumb is to develop a thorough strategy. By doing this, you can build a solid foundation and avoid costly mistakes in the future.
To set up the basics of your plan, begin by asking the 5 Ws: Who? What? When? Where? Why?
Although all these questions are important, it's crucial to first establish your why…
Why are you opening this small business? Why are your products or services necessary for this market? Why should consumers buy your product or service — why will they benefit from this purchase? Answering these questions will paint a clearer picture of your purpose and goals and how to execute them.
The next four Ws — Who? What? Where? When? — will help you identify who will benefit from your products or services, what services or products to focus on, where to market or sell these items, and when important goals should be met.
Every small business should also conduct the proper market research to create a strategy that touches on essential company details and operational functions. Some topics to include in your small business plan are:
Company values: Company description (name, location, purpose), products or services, vision/mission statement, employee expectations, etc.
Strategy: Key objectives, players (investors, target audiences, partners, etc.), and strategic initiatives
Finances: Startup costs, monthly expenses/budget, quarterly earnings estimates, pricing models, and staffing, inventory, and operational costs, etc.
Legal necessities: Business license or permits, contracts, insurance, etc.
Once you have this framework in place, your small business will have a firm baseline for its infrastructure, goals, and the necessary steps to take to execute them.
For more help in constructing the perfect business plan, check out Bplans.
Focusing only on short-term goals
Setting goals is necessary for any small business to survive, but some teams make the mistake of only planning for the short term. The most successful companies will not only strategize for weekly and quarterly outcomes, but also set annual, 5-year, and even 10-year objectives.
Some examples of short-term small business goals include:
Hitting weekly sales and quarterly earnings goals
Increasing marketing emails, social media posts, or advertisements
Driving more monthly traffic to your website
Some examples of long-term small business goals include:
New locations or expansion opportunities
Launching new products or services
Growing your employee base and partnerships and expanding into new markets
For achievable short- and long-term objectives, small businesses should incorporate SMART goals — specific, measurable, attainable, relevant, and time-based — into their strategies.
Avoiding new technology
It's not unusual for new and even experienced small business owners to overlook automation tools and other advancements in technology. Yet, these resources can make a world of difference in saving you a ton of time and, most importantly, money.
Small businesses should evaluate their processes to see where they can automate manual tasks for a fraction of the cost. To find the most efficient technology, management teams should assess a variety of products, taking into account factors like customer reviews and price.
Some of the best software and automation tools for your small business include:
Cybersecurity: Firewall security, antivirus software, off-site or cloud data storage, endpoint detection and response (EDR)
Customer relationship management (CRM): Scheduling, marketing, lead generation, sales
Financial management: Accounting and ERP software, payment integrations, tax filing, bookkeeping, expense monitoring
Inventory, operations, and project management: Time tracking, digital workflows, shipping service integrations
Marketing: Email automation, social media apps and scheduling tools, ads manager
Communication tools (for internal and external use): Video conferencing, mobile/desktop messaging apps, live chats and chatbots, customer help desk
Missing the mark on marketing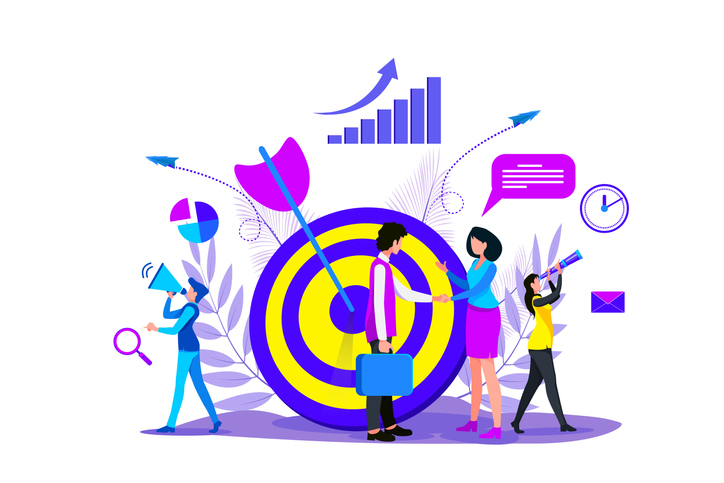 With many expenses to worry about, small businesses may view marketing as an unnecessary financial investment, but this can be a costly mistake. With the rise in social media and eCommerce, it's crucial to build campaigns to connect with target audiences, get your name out there, and drive traffic.
Using the marketing tools mentioned in the section above, your small business can implement a plan that's inexpensive and efficient. Gone are the days of time-consuming individualized emails, handing out flyers, and going door-to-door. Now your team can use online tools to build campaigns that build brand awareness, increase sales, and foster personal relationships with consumers.
A solid small business marketing plan will cover these five areas:
Your business goals: Identify your campaign objectives (sales, brand recognition, website traffic, etc.)
Key metrics: Which indicators will determine if your campaign is successful?
Strategies: How will you go about implementing campaigns and differentiating yourself from competitors?
Implementation: How to execute your campaigns, key players involved, platforms used, duration/schedule, budget, etc.
Analysis: End results, progression of campaigns, key takeaways
The beauty of marketing today is you can spend a minimal amount of time and money to generate a large influx of sales and a greater return on investment (ROI). Some of the most cost-effective marketing approaches include resources like social channels (Facebook, Instagram, YouTube, etc.), email platforms, online ads, and more.
Spending too much or too little
By neglecting to closely monitor various budgets and expenses, small businesses are likely to find themselves under- or overspending in certain categories.
Small businesses that are preparing to open their doors for the first time may feel the need to overboard on purchasing the highest quality equipment and software right off the bat. While these resources can be beneficial for enterprises that bring in a steady stream of cash flow, they'll typically do more harm than good for your average start-up.
If you're a new small business, you can avoid overspending by taking the time to research cost-effective resources that deliver the same or similar results as the pricey alternatives. Also, hold off on buying additional items until you know if they'll be of use — the last thing you want is to invest in a piece of equipment or extravagant software that just collects dust.
On the opposite spectrum, small businesses can also get so consumed and hyper-focused on making a sale that they neglect to invest in the proper tools to get them there. It's important for management teams to acknowledge they must spend money to make money. This doesn't mean you have to go all out, but it does mean that you need to be willing to use your capital to make smart purchases that can yield a strong return.
To determine if a product is a must-have or a hard pass, small businesses should take the time to develop an accurate budget, conduct a cost-benefit analysis, and honestly assess the risks and rewards of each purchase.
Failing to identify target demographics
The key to successful selling is identifying who you're selling to. Small businesses that lack this knowledge are likely to fail because they're neglecting an entire demographic of people who will benefit the most from their products and services. By overlooking these prospective customers, you're losing out on massive profit potential.
Before establishing your customer base, you should first know the difference between a target market and a target audience:
Target market: A broad group of people who typically share similar demographics and interests and who you expect to purchase your products or services.
Target audience: A smaller, more defined group of people within your target market. You can send more tailored ad campaigns to this group to convert them into customers.
Here are some tips to determine your target market:
Identify the problem that your product or service solves.
Conduct in-depth market research to uncover your target market's demographics (age, gender, location, income, etc.) and characteristics (interests, spending behaviors, etc.)
Observe your competition to assess their marketing campaigns and how they interact with customers.
Evaluate how your brand will bring value to its market — introduce a solution to a problem your customers have, differentiate your small business from others, etc.
Once you've identified your target market, introduce your products and services to the proper channels. From there, you can analyze these results to segment campaigns to target audiences, run split tests, and survey audiences to see what messaging works best to capture their attention, trust, and business.
Being anti-social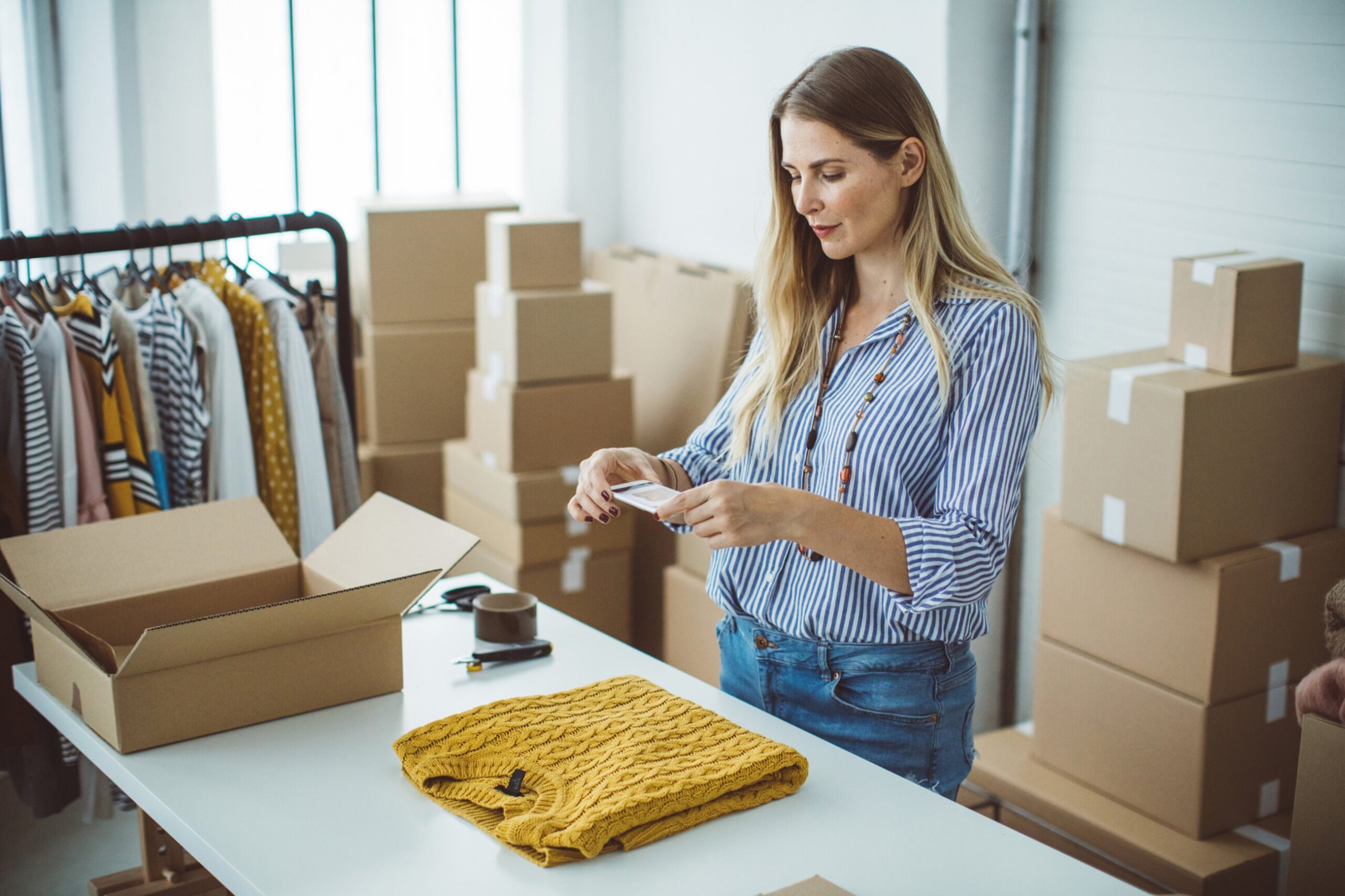 Avoiding social media is one of the biggest mistakes a small business can make today. As social commerce, user-generated content, and social proof continue to gain popularity, your brand can tap into these resources to market its products and services for a very low cost.
In addition to providing a cost-effective (and sometimes free) marketing approach for your small business, social media allows you to interact more organically and personally with customers. Your social presence doesn't just have to consist of paid ads or product images that spam your audience. Brands that find success on these platforms connect with potential customers rather than just selling them products.
To provide a good user experience on your social channels, your small business can:
Stick to a regular posting schedule to stay consistent.
Participate in interactive live videos, polls, giveaways, etc.
Stay relevant by talking about current events or industry-related news.
Respond to every comment and direct message you receive to improve customer service and answer any questions.
Analyze successful competitors to tailor your social campaigns with similar approaches.
Post customer product images and reviews to gain trust.
Use social shopping tags on your posts to direct customers to an online checkout cart.
If your small business is looking to utilize social commerce, some of the best channels on which to sell and market your products and services include Facebook, Instagram, YouTube, Pinterest, and more.
Dropping the ball on customer service
Providing a top-notch customer experience is the lifeblood of any business. While it's important to produce high-quality products and services, your support team is essential in maintaining customer satisfaction and trust and generating repeat purchases. Simply put, small businesses that don't invest in strong customer service departments and communication channels are setting themselves up for failure.
Here are some customer service tips to help your small business:
Publish clear policies and procedures (return, exchange/refund, privacy, etc.) and train employees on them. Always update customers and staff when updates or changes go into effect.
Create a customer service infrastructure for your team (consistent language, response schedule, problem-solving techniques, platforms, and tools to utilize, etc.).
Ensure no phone call, message, or dispute goes unanswered.
Invest in reasonably priced, efficient tools and communication channels like helpdesks or CRM platforms, social media channels, live chat, chatbots, internal chat apps, etc.
Send customer feedback surveys to see where your business can improve.
Click here for low-cost customer service solutions for your small business.
Not integrating payments into your accounting system
Managing the finances of your small business goes beyond budgeting and monitoring expenses. Without an efficient accounting system, teams can find themselves spending hours on tedious invoicing tasks, resolving human errors, and falling behind on paperwork.
Small businesses can improve their accounting process by integrating payment applications to securely accept, process, and manage payments directly inside their accounting system. Integrated payment applications may also help you reduce your processing costs.
Payment applications can help your small business with operations involving:
Accounts receivable
Online payment collections
Invoicing
Some of the best payment integrations will include:
Full security (PCI compliance)
Affordable pricing models
Variety of customer payment methods (well-known credit card brands)
Cloud-based platforms
Mobile capabilities (apps)
The best payment solutions integrate into some of the most popular and reliable accounting systems, like QuickBooks,