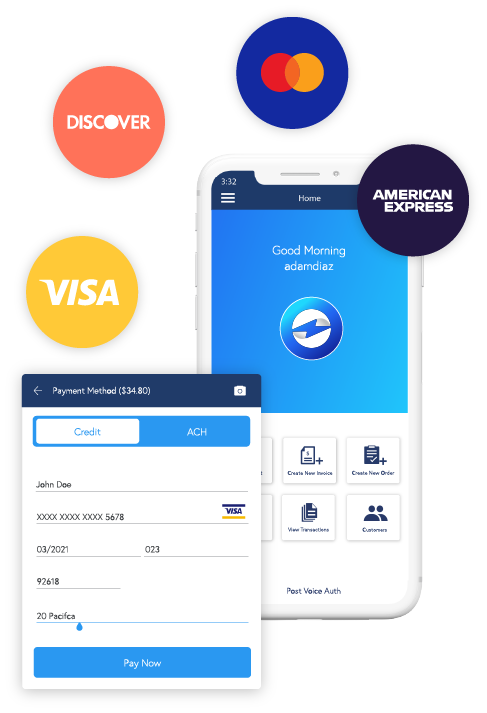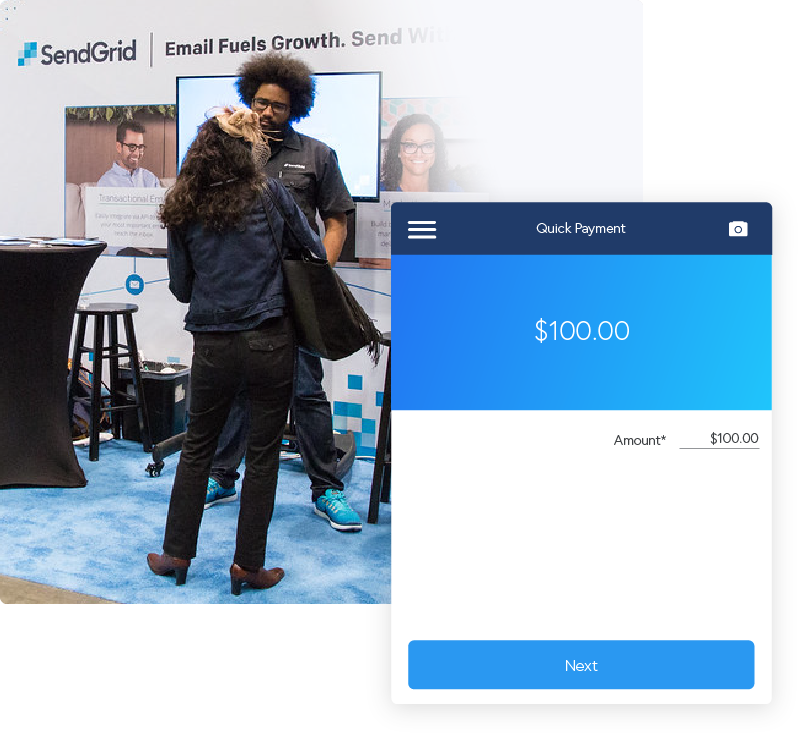 NEVER MISS A SALES OPPORTUNITY.
Accept payments on the trade show floor with quick sale options.
Use your mobile device to accept credit or ACH payments from anywhere.
Run a quick sale and get paid instantly.
Generate an order from anywhere.
Sync payments into your ERP or accounting software for reconciliation.
EASY PAYMENT METHODS.
Multiple ways to capture credit card information from your mobile device.
Scan the card with your device's camera.
Key in the card information on your device.
Use an EMV card reader to swipe or insert cards.
PCI COMPLIANCE MADE EASY.
Protect your customers' data with PCI-compliant security.
Safely store customer payment information for repeat use.
Multi-layered encryption and tokenization.
Reduce your liability with off-site data storage.
TLS 1.2-compliant.
BOOST YOUR REVENUE WITH SALES DATA.
Powerful reporting tools at your fingertips.
View transaction history with full transaction details.
Filter by date, payment type, payment status, customer, and more.
Generate custom reports and view key metrics at a glance.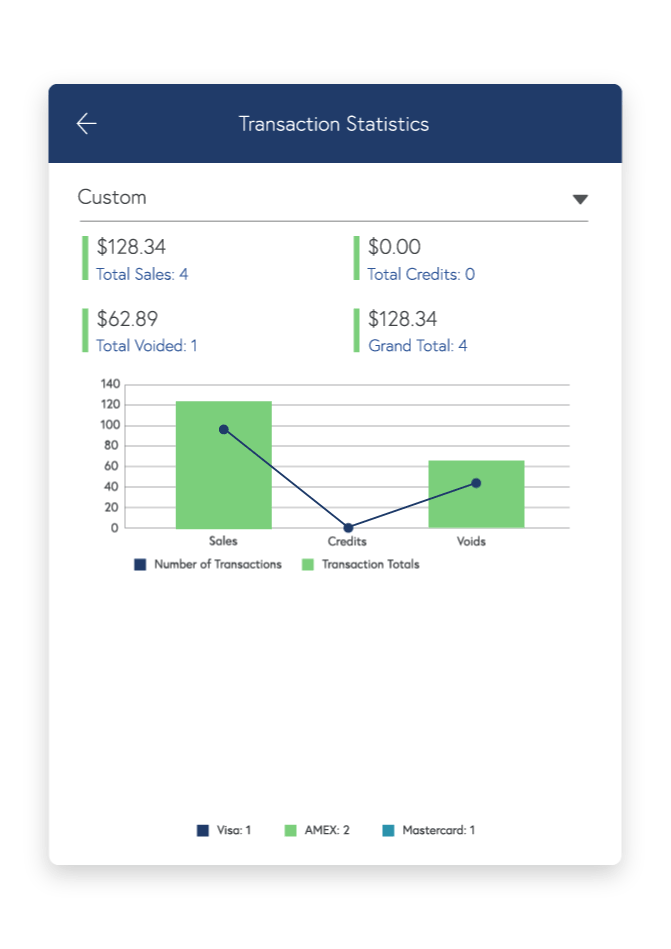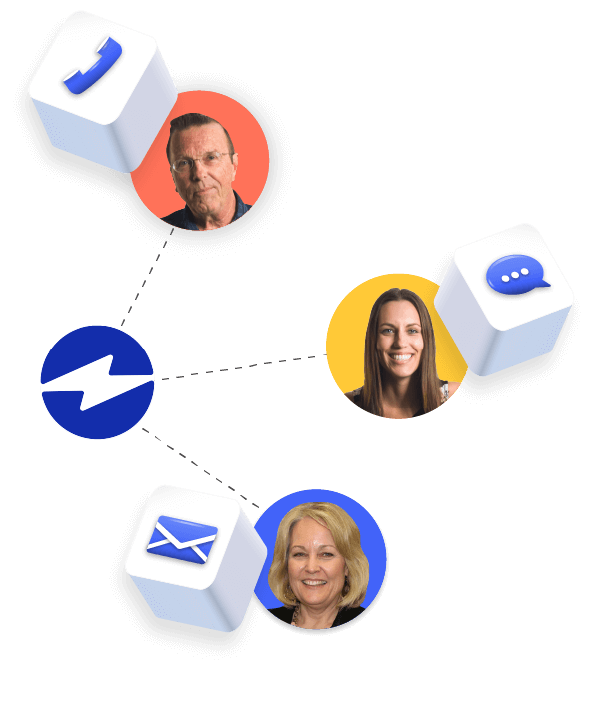 NEVER PAY FOR SUPPORT.
Worry-free support at any time.
Unlimited training and in-house support.
Assistance with disputes and chargeback resolution.
Low wait time for callers.
Frequently asked questions